Where To Buy Weed In Chiang Mai? - The Ultimate Buyers Guide
If you're looking to buy weed in Chiang Mai, you've come to the right place. Our dispensary offers online and in-store shopping at our location in Nimman.
First things first, what are you looking for?
If you're looking to buy weed without leaving your house, we got you covered, At Thai Top Shelf, we source top shelf weed from the best local growers and we can deliver within 1 hour of receiving your order.
Our delivery service aims to be the most competitive in the city.
Here is our current menu: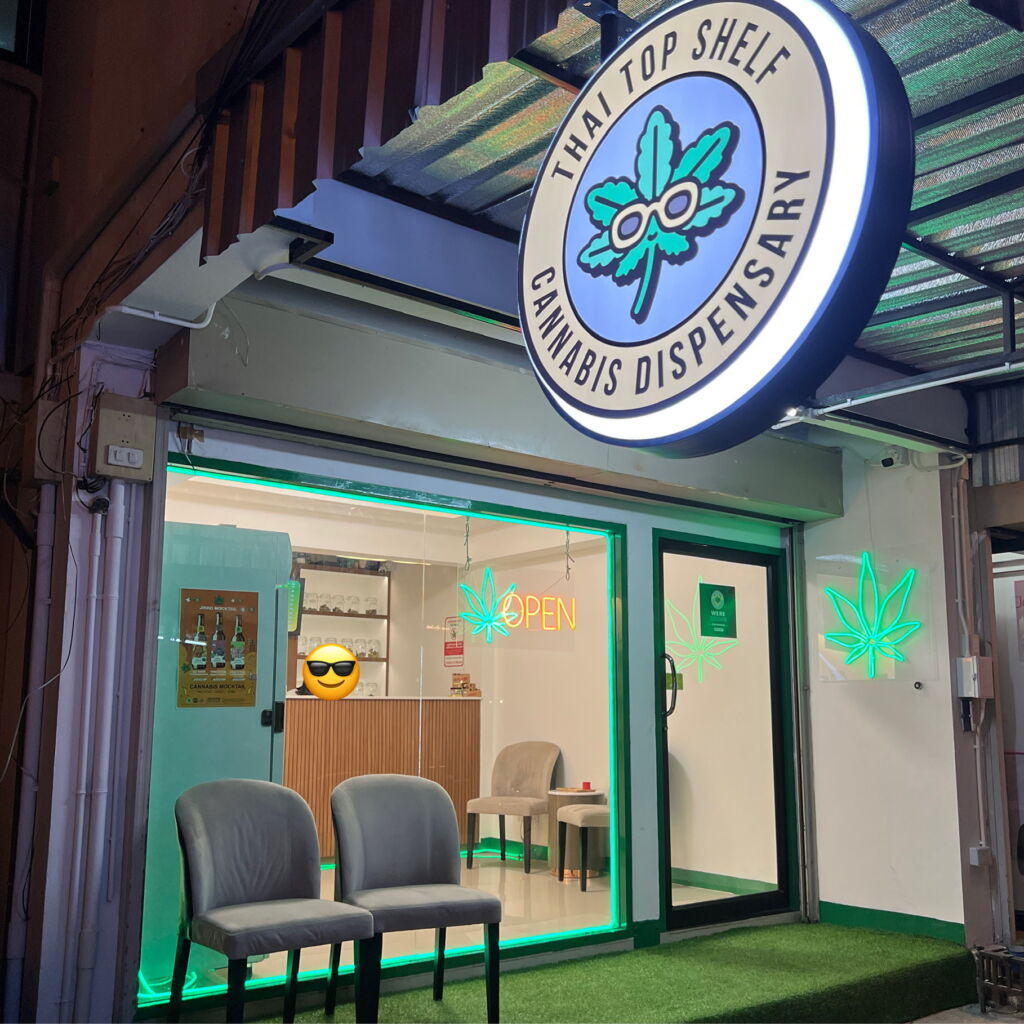 Our brand was created practically the day weed became legal in Thailand.
We started by launching our Youtube channel, which features strain reviews from many of the best growers in Thailand.
Since creating this channel, we became connected with many of the top cannabis growers in the country, and this is how we created our menu.
Since legalization in Chiang Mai, we noticed there was practically no Thai grown cannabis being sold in Chiang Mai, and certainly none in Nimman. Everything most shops were selling was import. This gave us the idea to create a shop in Nimman which sold exclusively Thai grown cannabis, and from this idea, our shop was born.
We only work with licensed growers in Thailand, and we don't sell imports or any cannabis products created outside of Thailand.
Our menu features something for everyone. We have a wide variety of cannabis strains, with varying flavours, smells & effects, to suit the needs of all consumers.
Add us on LINE today to get started!